"BIG ALTA" - MUSIC MOGUL
Aaron "Big A LTA" Watkins takes us back stage at the LTA headquarters to discuss life as a music mogul, the gold trade, and the relentless destruction of foolish ping pong challengers.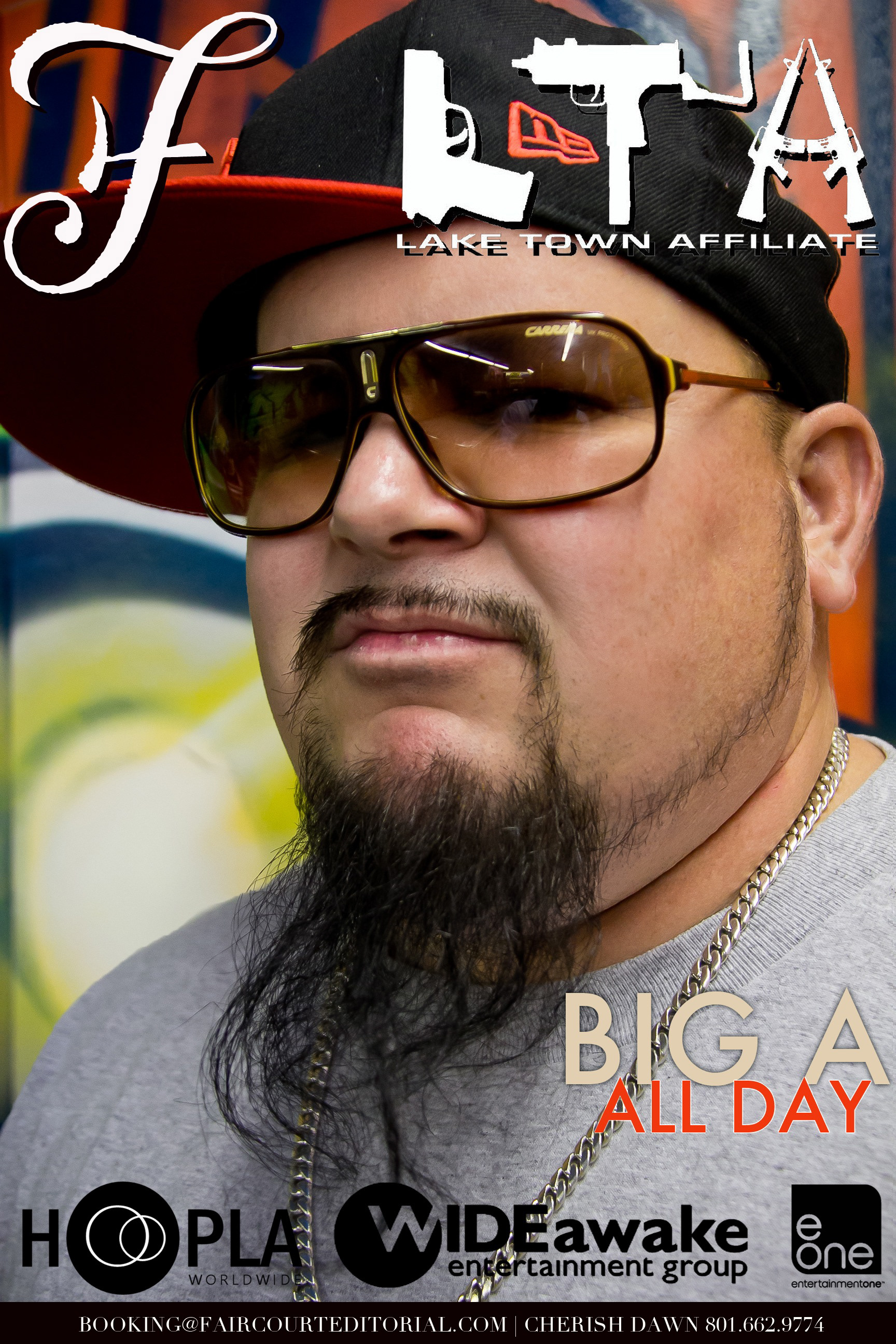 GOLDMIND

Salt Lake City, Utah
11/11/11 




Backstage, in the Clubhouse Studio, you will find walls covered in murals dedicated to Hip Hop legends like Snoop Dogg and Biggie Smalls. There are couches, a bar, brass pole, pool table, giant speaker monitors, vocal recording booth and sound mixing board. The first and only thing I paid notice to was of course was the ping pong table, and within a period of 60 seconds we were warming up.  During our warm up, I confirmed a few things that I read on his bio, his youth, his struggle, his mind set, and his business model. Our conversation was warm, open and friendly, while I crushed him mercilessly. 
However, the more we talked, the more I began to understand how important he must be to his crew, The LTA. Like any pioneer, he is doing something that few have done, probably zero in Salt Lake City, Utah. Just like in Hollywood, the fastest way to the top is working for somebody who is already there. After all these years of struggling to make it work, Aaron Watkins becomes a superhero, a beacon of light for literally thousands of hopeful artists, musicians, producers and entrepreneurs. They are happy to help and glad to be part of the team. 
BIG A is now becoming a global brand, and it is safe to say that most of his sales come from LTA fans living over seas, like Germany and Japan. This was not quite possible 10 years ago, just like gold was not selling for $1700.00+ an ounce. BIG A is blazing a new trail for the LTA to follow and as a community, they are redefining what is possible. We can only stand by and watch as "Buy gold and sip drink on the weekends" becomes a viable business model. 
Very much like the stories of Dwayne "Lil Wayne" Carter and Shawn "Jay Z" Carter, the hustler turned rapper, seems to be the necessary combination in todays world of show business, the Entrepreneur and the Artist. The most successful talent in show business learn to produce. First you build a captive audience that love your brand, then you supply them with a massive flow of free content and premium offers. Today's Entertainment Business Mogul has a mixed marketing campaign of Music and Music Videos, Television and Film, Video Games and Apps, Apparel and Accessories, and if you are Shaun White, even chewing gum. 
Other projects by Kevin Faircourt