Beck Black Editorial at Jaxaa Rare Exotics, Topanga Cyn
During our exclusive interview with editorial photographer Kevin Faircourt, we learn that Beck Black comes from a long line of deeply rooted indigenous people. She whispers lovely tales with the breezy twist and turn of a drive down into the valley.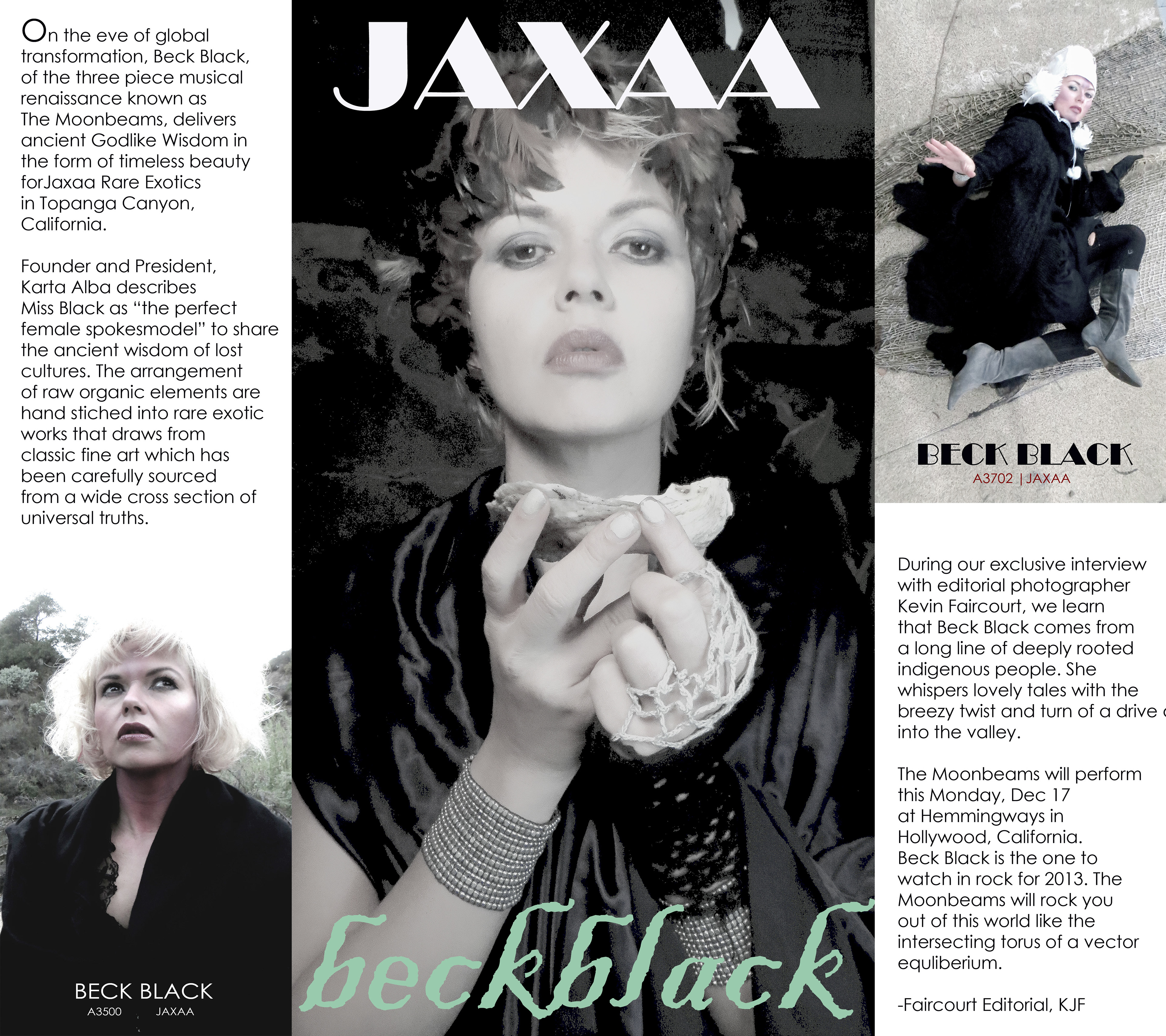 On the eve of global transformation, Beck Black, of the three piece musical renaissance known as The Moonbeams, delivers ancient Godlike Wisdom in the form of timeless beauty forJaxaa Rare Exotics in Topanga Canyon, California. Founder and President, Karta Alba describes Miss Black as "the perfect female spokesmodel" to share the ancient wisdom of lost cultures. The arrangement of raw organic elements are hand stiched into rare exotic works that draws from classic fine art which has been carefully sourced from a wide cross section of universal truths.
During our exclusive interview with editorial photographer Kevin Faircourt, we learn that Beck Black comes from a long line of deeply rooted indigenous people. She whispers lovely tales with the breezy twist and turn of a drive down into the valley. The Moonbeams will perform this Monday, Dec 17 at Hemmingways in Hollywood, California. Beck Black is the one to watch in rock for 2013. The Moonbeams will rock you out of this world like the intersecting torus of a vector equliberium.
    
- Jaxaa Rare Exotics
Topanga Canyon, California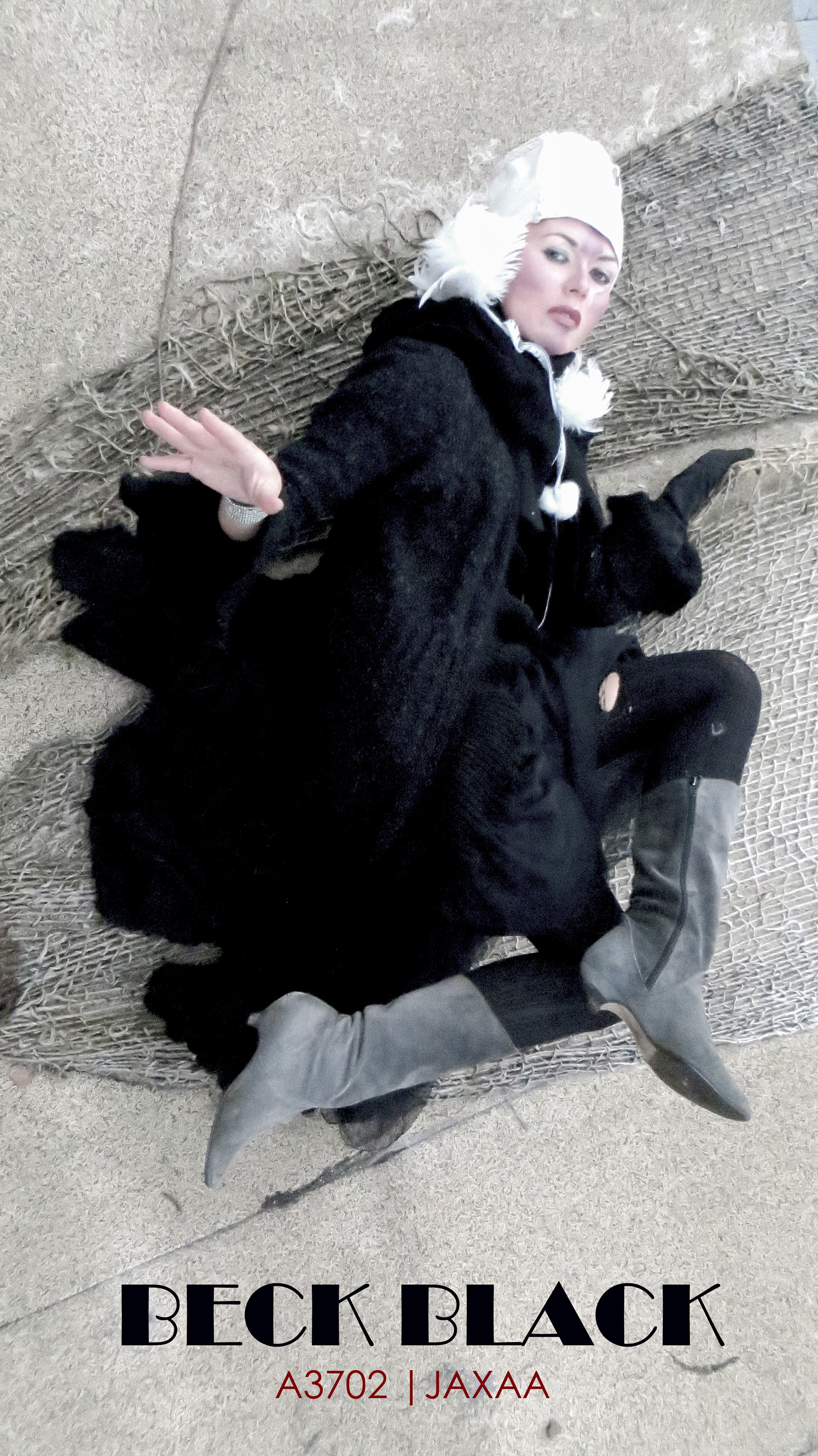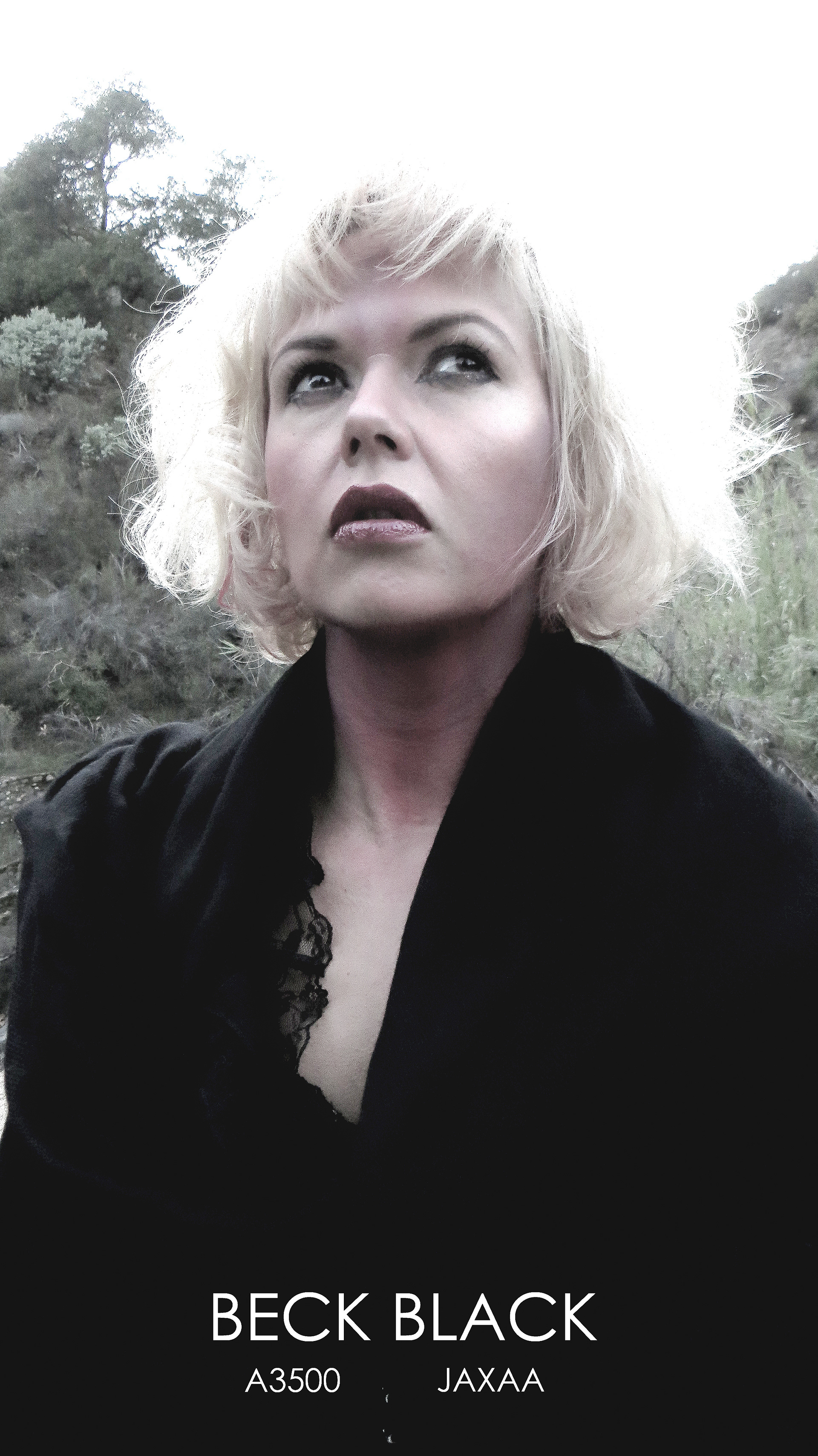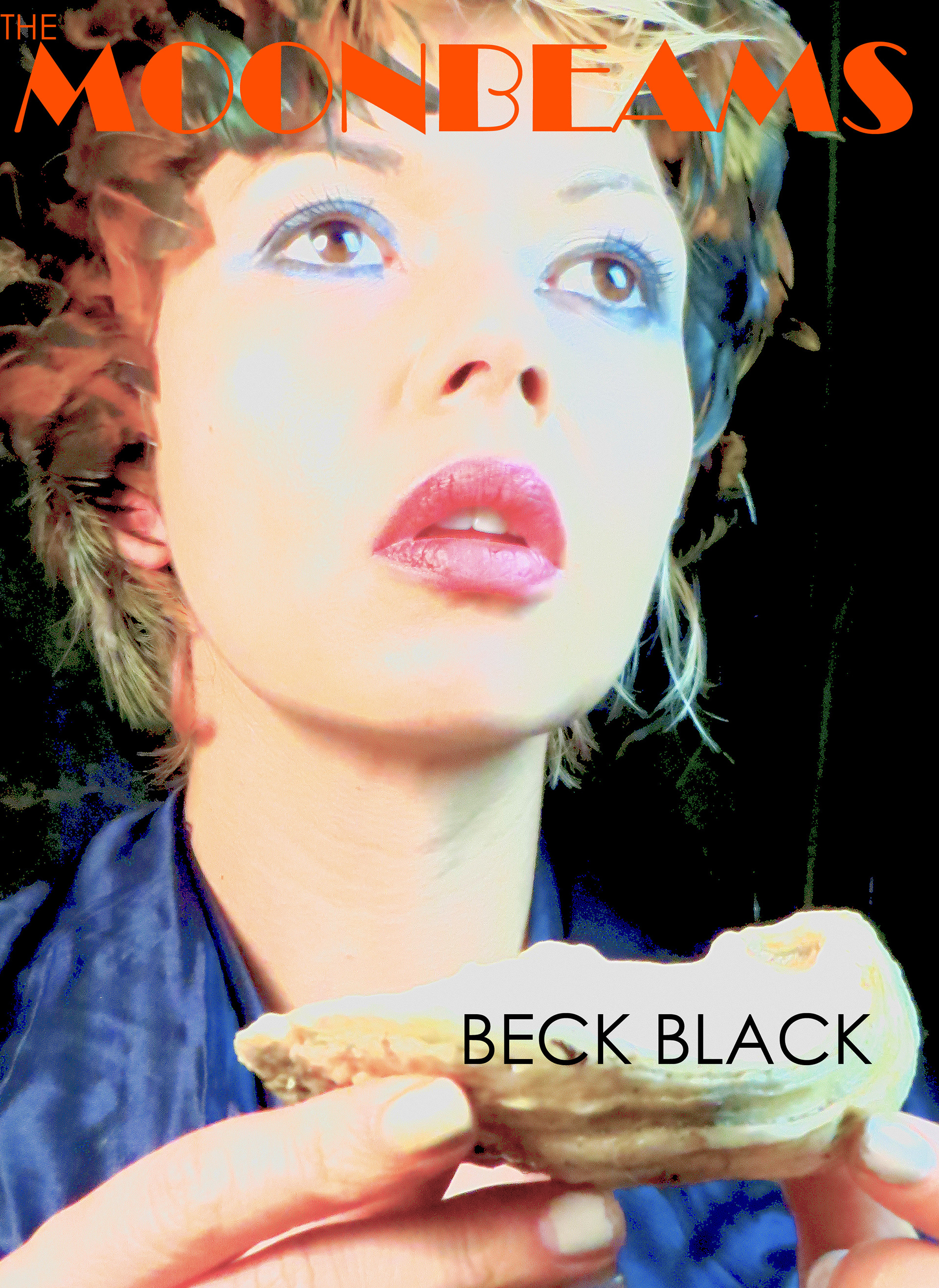 Other projects by Kevin Faircourt