ASHER BRADSHAW - SKATEBOARD DOCUMENTARY
Asher Bradshaw is a 2 time US Skateboarding Champion. He is 8 years old and his dad is the coolest guy in the world.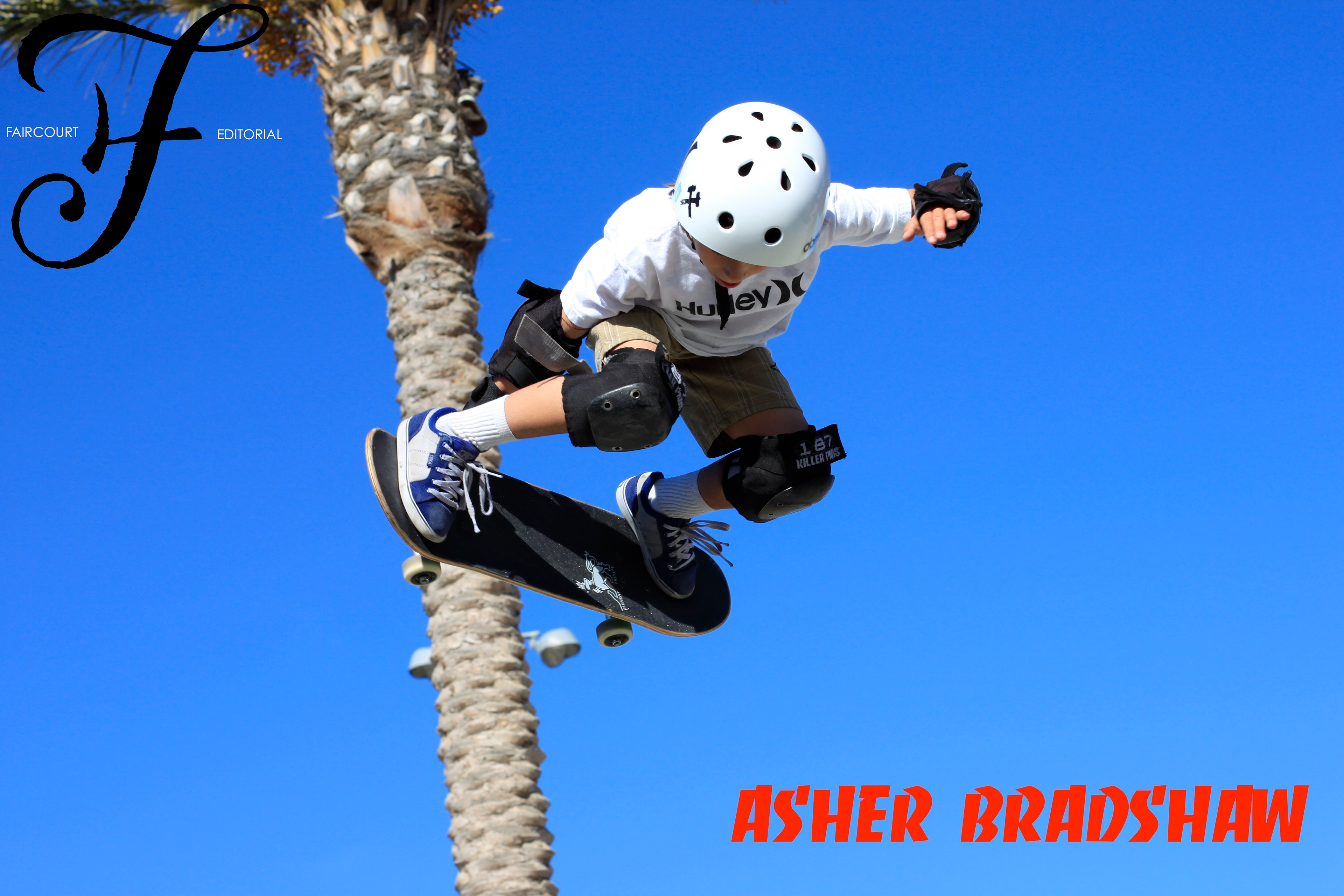 HEY MAN, CAN YOU QUIT HOGGING THE BOWL PLEASE? 
What were you doing when you were 8 years old?
Faircourt Editorial went skating with Asher and his father Tom Bradshaw at Santa Clarita Skatepark on Valentine's Day. They did some new commercial head shots for his agent at UTA and had burritos for lunch. KJF fell asleep in the car. Asher did some skating, some dude asked KJF not to hog the bowl shooting pictures. KJF obliged and let the dude try a few tricks. Then he went back to shooting pictures of Asher getting Rad Air. Asher's Father Tom says, "We want to be the nicest people ever" and "keep a humble approach to all things skateboarding". That's cool Tom. Keep Thrashing Asher. 
Do you have a great story about emerging talent in Fashion, Music or Film? Send it to
booking@faircourteditorial.com
Other projects by Kevin Faircourt